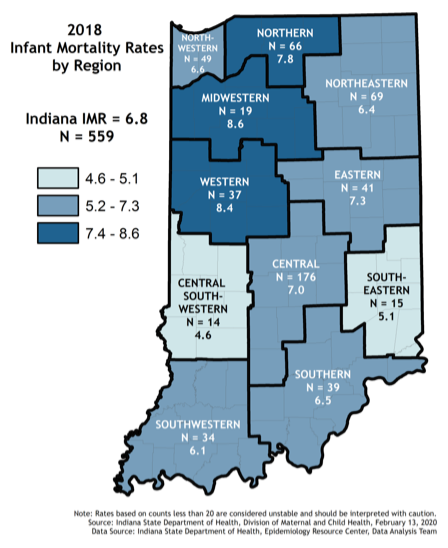 Community Doula Services
The IMHC CDS program is operated by the Indiana Minority Health Coalition (IMHC), and serves Saint Joseph, Elkhart, La Porte, and Cass counties. This program has multiple partners who provide resources and a variety of educational programs. Participants will be provided with system navigation paired with birth and postpartum practical support, home visits, advocacy, and evidence-based information.
Community Doula Services is a program that was started in 2017 with the assistance of grant funding to help combat the dismal infant mortality rates we face here in Indiana. Nearly one third of all pregnant women in Indiana do not receive prenatal care. Although nearly one-third of pregnant women do not receive early prenatal care in Indiana, the sad fact is that more than 45% of black and Latino do not receive early care. That is why IMHC Doula Services is particularly interested in reaching and serving these populations.
Prenatal care is so important for not only the healthy development of babies, but also the health and well-being of the moms themselves. Our program provides women with a doula from the moment they are referred into the program until the baby's first birthday. CDS Doulas guide the moms in our program on their journey mentally, emotionally as well as physically and make sure they are aware of all the resources available to them. CDS doulas are certified through DONA International, which is the leader in evidence-based doula training. They are also culturally competent, certified Community Health Workers. CDS Doulas are present to act in the best interest of the moms on their behalf and make sure what they want is kept a priority, and empower the moms to be able to advocate for themselves.

---
(It is important to note that a doula is not a medically licensed professional and will not give medical or clinical advice. Please direct your medical questions to your doctor or healthcare provider.)